You are here
Blog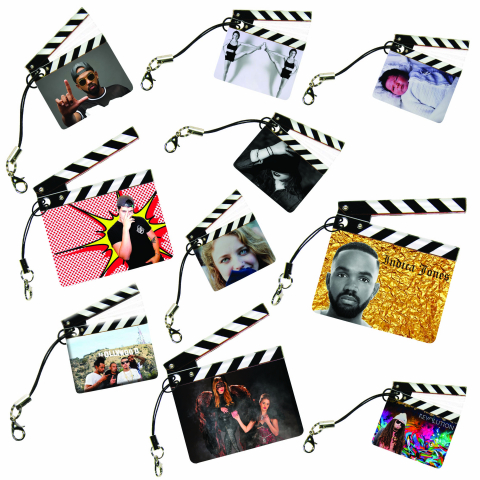 TAKE EVERY MEMORY WITH YOU!
Want to show of your kid's baby picture? Want to show people how much of a star you are? Want a unique yet portable and stylish way to showcase your favorite shots or talents? Introducing our mini clapperboard keychains. Now you can take any memory, old or new, with you anywhere you go. Simply upload your image and we size and print it to one of our small or large keychains. We offer bundles packages which also makes our keychains perfect to give as gifts, party favors, or even business cards. With our keychains you can showcase any important, special, or memorable moment to the world. Who said your keychains had to be boring?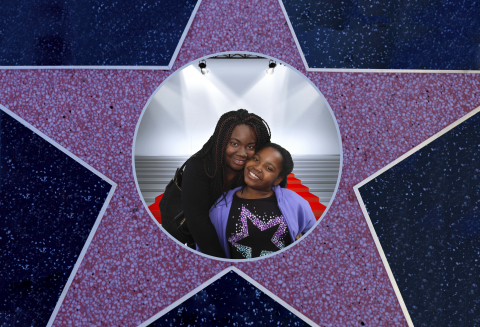 A star in the making!
Meet our future star Bryanna and her mother! She is just turned 9 years old and aspires to become a Hollywood star. As Bryanna and her mother toured the Hollywood strip they noticed our Hollywood Star Clapperboard and decided to give it a shot! She wanted to capture her big screen personality and showcase it inside her own piece of Hollywood, and what better way to do that then to make her a star. She was so excited and could not wait to get home to show all her friends and family that she had a little taste of what fame is like. Its safe to say that we will defiantly see Bryanna's name is lights! Good luck and Happy Birthday!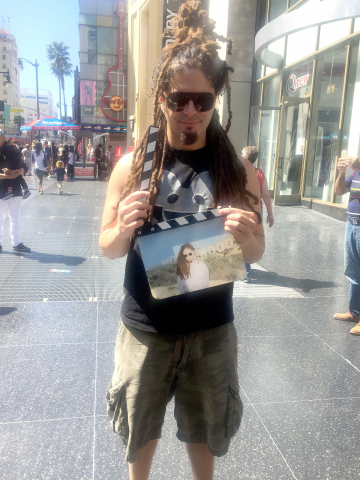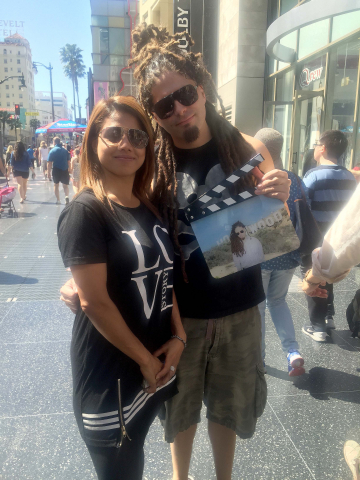 Happy Birthday Leo
Leo and his sister Aisha made a trip out to Hollywood to celebrate his birthday. In order to remember this special day they decided to create one of our acrylic clapperboards. They chose the acrylic clapperboard because they felt like it was the only customizable souviner that best represented Hollywood. Leo especially loved the fact that we could take his picture and place him directly in front of the Hollywood sign. They were so impressed with the product that they also purchased a pair of walnut stands so that he could display his new clapperboard in his apartment. Happy Birthday Leo!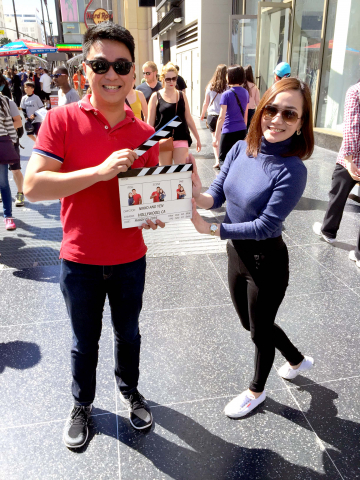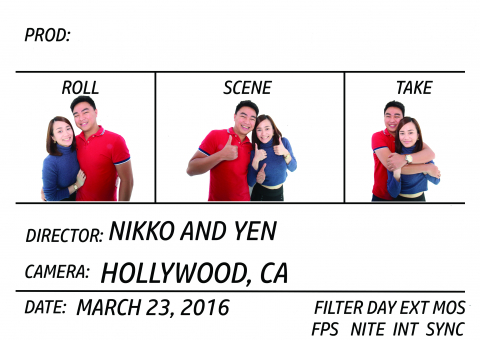 Nikko and Yen's Hollywood Story
Nikko and Yen stopped by searching for a way to capture their Hollywood experience. They looked at several of our product options and decided to take home one of our Black and White Economy Clapperboards. They chose this product because it was simple and would fit in with any decor they had in their home, as well as affordable, high quality, and served double purpose as a dry erase board. After purchasing their board, they used their clapper to take selfies all around Hollywood. They even bought a dry erase marker to write ever location so they could remember exactly where they were in each picture. It's safe to say that Nikko and Yen we two happy customers and that they were even happier to be able to take Hollywood home with them.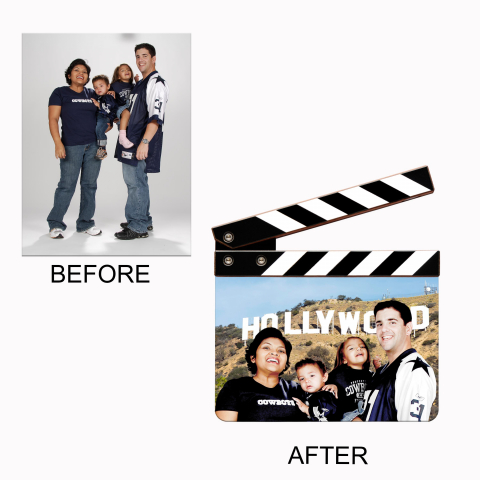 Introducing Hollywood Clapperboards
GET YOUR CLAPPERBOARD! Take home your own piece of Hollywood with any of our customized clapperboards. Located on legendary Hollywood Boulevard directed across from Jimmy Kimmel you can be the star of your own production. Our clapperboards are 100% customizable. Choose for various styles of boards made from Acrylic or Melamine. Next select your background and upload your picture and we will magically place you in front of the Hollywood landmark of your choice. We also offer customized key chains, magnets, phone cases, and our newest addition the our clapperboard family the Clapper Frame. Be the star of your own production and take Hollywood with you anywhere you go.
Pages